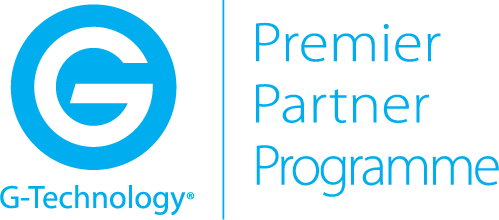 Here at Camerakit, we recommend G-Technology drives and storage solutions for all your needs. As a G-Technology Premier Partner we stock an extensive range of products in our store, ready to take away. For a more bespoke solution, please call or email our sales team today.
The G-Technology family appeals to a wide range of users with their suite of attached storage products; prospective buyers can find the perfect device by weighing the importance of four factors: performance, capacity, connectivity, and price.
Why not browse the G-Technology products we stock to find the solution that is right for you?